Sell my Laptop – Computer – Tablet
Wonder if what you have has any value.  Check one of these online services for an estimate:
itsworthmore, sellbroke, gadgetsalvation, gazelle Bring in a quote from any of these sites and after verifying what you have and the condition we will pay you 10% over any legitimate competitors offer. Don't want to bother getting another offer no problem we will determine a fair price for you.
Why not use the #1 rated company for computer store in NE Tarrant County?
Check out our Reviews page here
PC-Help is here for all your electronics recycling needs.
Computers, Laptops, Desktops, Tablets, monitors, smart phones, Cameras, mp3 players, video game consoles, gaming systems
Interested in getting rid of old electronics and don't want it headed to a landfill?
We don't either.  We take most electronics with the exception of tube based monitors and printers.
Concerned about the data you have on your device?
We make sure all data storage devices are completely wiped as part of our intake process. Trusted Electronics Buyer Since 2005. Best price paid. We beat all legitimate competitors offers by minimum 20% Family Owned Business. Excellent Customer Service. Cash or electronic Payments & Super Easy Process. Secure Data Removal. Most Competitive Prices.  Sell my Laptop – Computer – Tablet
Our primary purpose of buying used Electronics is so that we can extend their life by refurbishing them and resell them
We responsibly dispose of every electronic device. We make sure that no device ends up in a landfill. Older electronics, we scrap and send them to recycling facilities where they make sure that these materials are reused in the manufacturing of other products.
We care about our customers and the planet
We give used electronics a new life. Since then, we've saved thousands of gadgets from landfills, and paid our customers in the process.
We always strive to offer the highest amount possible in the market.
We understand that reselling a used device can be tedious, specially with some many option to choose from. Many refurbishers, resellers and repair shops offer unrealistic amounts, then slash the quotes once you send it to them.  With us you are dealing with real people not some faceless online organization and if you don't like what we offer you can always take it somewhere else or send if off to them and take your chances.  Sell my Laptop – Computer – Tablet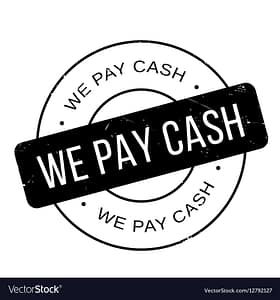 Contact our store in Hurst
508 W. Harwood Rd
Hurst TX 76054
(817) 280-0500

https://g.page/PCHelpTX?gm