Supported Devices
If it stores data, we can recover files from it.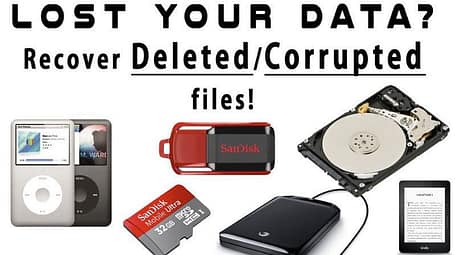 Desktop Computers  –  Laptops  –  External Hard Drives  –  Tablets –  Smartphones  –  RAID  –  NAS
If we can't retrieve it, you don't pay.
Data loss can plague anyone or any organization. It's common practice to backup information, but that doesn't always mean you're safe.  If you haven't tested that you can restore your backups in a while you probably should because finding out your backups aren't any good when you need them is too late.
If you have lost your data and are thinking about trying some cheap software to recover it, think about what that data is worth to you.  Sometimes if you don't know what you are doing recovery software can take a bad situation and make it worse.   If losing it will be a major blow to you, or your business we highly recommend you come in or go to another reputable restoration company to get some help and we don't mean the kids at Best Buy.  When you're facing a catastrophic situation, a hard drive recovery service can be a life saver.
We also offer expedited recovery when speed is of the essence.  A lot of businesses lose money every hour they are unable to to operate.  When you need speed we get right to it.
We also have experience with ransomware.  As ransomware has continued to get more and more sophisticated, more and more people are falling victim to it.  We have made multiple successful negotiation with cyber terrorists from around the world to secure the return of our customers data.